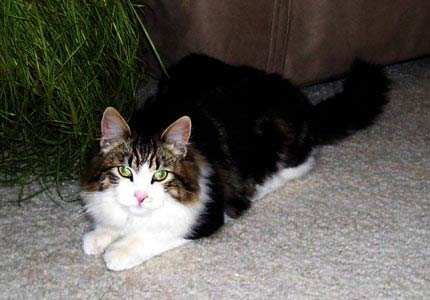 Cujo Cat, 6 months old
from Apache Junction, AZ
Sent in by JD
Cujo Cat was an unweaned kitten when rescued in front of grocery store last August, panting in 110 degree heat in Arizona. He earned the name "Cujo Cat" because he'll attack anyone or anything that comes on his turf. His favorite game is wrestling with his "adoptive mother", a standard poodle. He doesn't know he's a cat.
• Send us a photo!
• Back to Excite Today