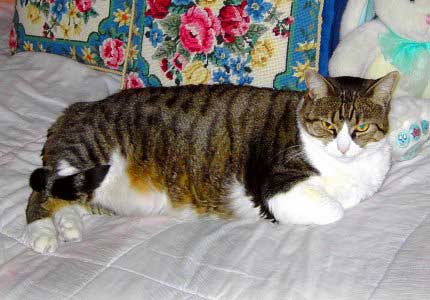 Bootsie, 9 years old
from Moorpark, CA
Sent in by Gretchen H.
Bootsie loves to go for walks, without a leash. We walk for a couple of blocks then back home. She obeys voice commands and is extremely smart. I raised her from a 5-week-old kitten out of a feral litter.
• Send us a photo!
• Back to Excite Today