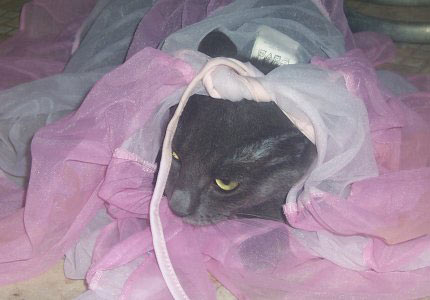 Shadow Fluff, 3 years old
from Herlong, CA
Sent in by Theresa T.
Shadow Fluff, or Fluff as we call him, came to us as a very ill baby. She had been abandoned and was very frightened of everything. It did not take her long to bounce back and become a lover of life. Her favorite things are sheer clothing or drapes. She will crawl into them and be content all day. Fluff is truly a dear and wonderful addition to our family.
• Send us a photo!
• Back to Excite Today