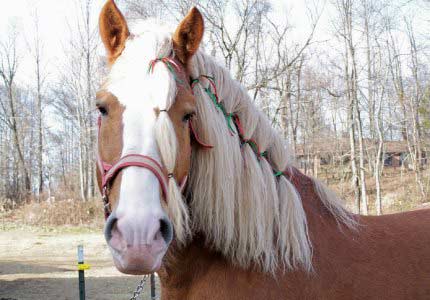 Mike, 6 years old
from Elizabethton, TN
Sent in by The Foster Family
This is Mike, a registered Belgian stud. Here he is all decked out for Christmas. I think he was a little embarrased about the ribbons. He is so friendly and loves human company. He loves to race up and down the fence line with our 4-year-old grandaughter on the other side, leading the way.
• Send us a photo!
• Back to Excite Today