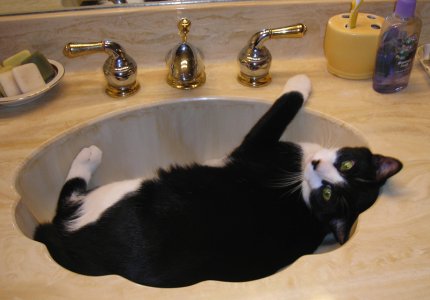 Speedy Kitty, 2 years old
from College Station, TX
Sent in by L & R
Speedy is a kitty with a lot of personality. Speedy has many favorite places in the house to nap, but the bathroom sink seems a perfect fit. We got him as a kitten from the local animal shelter.
• Send us a photo!
• Back to Excite Today