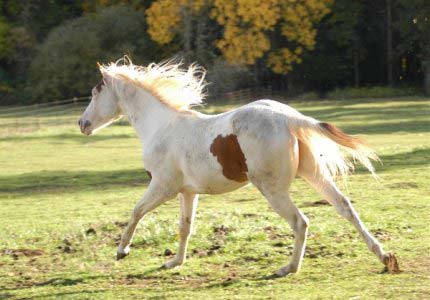 Super Hot N Zippin , 1 year old
from Cave Junction, OR
Sent in by Diane S.
This is my yearling gelding Super Hot N Zippin aka Herman. He is an American Paint Horse with two blue eyes and a medicine hat. This guy was born last year as I watched, and I had to tear the sack so he could take his first breath so exciting to see a creature be born and take his first breath of air! He is very special to me and I liked the way the light caught his mane and tail in this picture.
• Send us a photo!
• Back to Excite Today