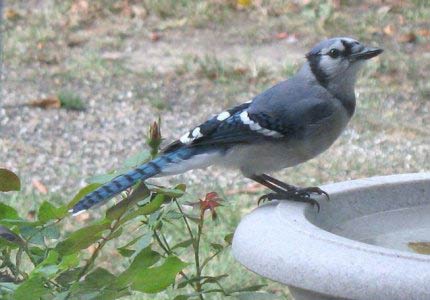 Mr. Blue Jay, Age unknown
from Westfrankfort, IL
Sent in by Sheila B.
He arrives every morning and every evening to get his drink from our bird bath. He always lets us know when he is coming with his shriek call. We love watching him. It's very seldom that the blue jay gets that close to a house. We have adopted him as our pet.
• Send us a photo!
• Back to Excite Today