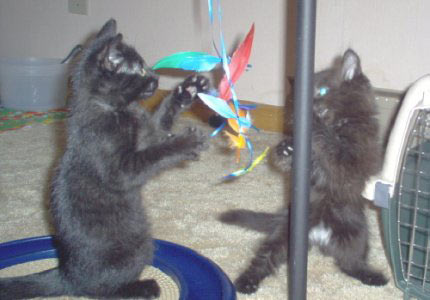 Elvis & Priscilla, 1 year old
from Sault Ste. Marie, Ontario, Canada
Sent in by Brigitte G.
Elvis (sleek black hair) and Priscilla (long black hair) were returned to a local shelter for not using their litterbox. I rescued this sweet pair almost a year ago, and they have always been neat about their personal habits. They are inseparable and still cuddle together, giving us lots of amusement.
• Send us a photo!
• Back to Excite Today