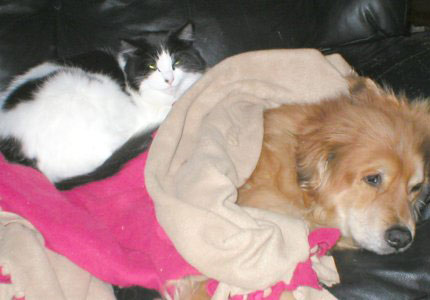 Lucky Dog & Princess Cat, 12 years old & 3 years old
from Concord, CA
Sent in by Stehanie T.
Lucky tries to act like he does not like Princess, but one day when he was a bit chilly I covered him up on the couch. When I came back from the store, Lucky and Princess were all cuddled up! He just puts up a front when I am here.
• Send us a photo!
• Back to Excite Today