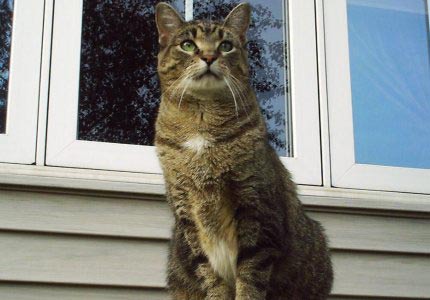 Tigerwoods, 10 years old
from La Crosse, WI
Sent in by Bob & Laurie J.
Our kitty's name was Tigerwoods. We got Tiger 10 years ago on the weekend when the real Tiger won his 1st Masters, thus his name. Sadly, we lost our boy to heart troubles. He loved to go outside and sit on the rock. Tiger was a real character and we miss him everday. His twin brother Banjo is very lonely without him.
• Send us a photo!
• Back to Excite Today