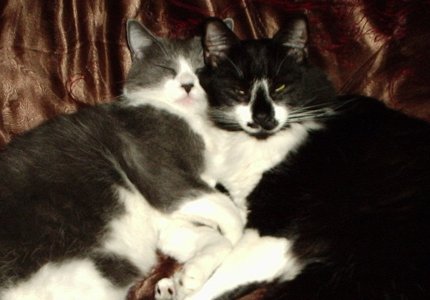 Annabelle & Bustopher Jones , 11 months old & 3 years old
from Rio Vista, CA
Sent in by Corrie M.
We got Annabelle from HALO Animal Rescue when she was 11 weeks old. Bustopher was the offspring of a ferral cat. He had been abused, and we were lucky to save him when we did. He is afraid of strangers, and always hides when we have company. Annabelle and Bustopher have become very close friends and play together all the time. We love them very much.
• Send us a photo!
• Back to Excite Today