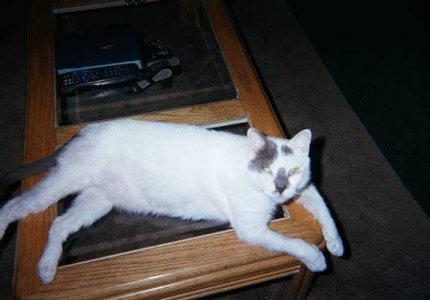 Pussycat, 11 years old
from East Palo Alto, CA
Sent in by Charlene W.
Pussycat was the light of my life. I miss him so much. He would take walks with me, come when called and loved to "fluff" (knead) Mommy when given the opportunity. I lost him to cancer last year but he brought me 11 years of pure joy, love and happiness.
• Send us a photo!
• Back to Excite Today