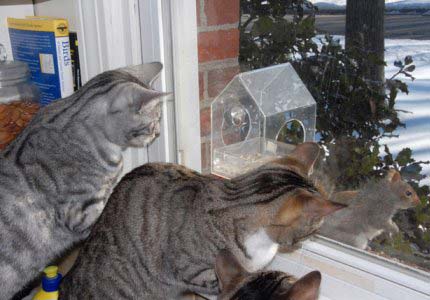 Yakko, Wakko & Dot, 1 year old
from West Caldwell, NJ
Sent in by Arwen R.
We adopted these littermates last spring from a local rescue group. They are strictly indoors kitties, but they're excellent hunters and would love the chance to prove it with live critters instead of catnip mice! However, this is the closest they'll get. The squirrels and birds love to taunt them.
• Send us a photo!
• Back to Excite Today